In this tutorial you'll learn about camera nodes when creating rooms in IMVU. While this tutorial specifically references Blender, many of these steps will apply in other 3D software applications. [Download Blender FREE here.]
Camera Nodes (rooms)
When rooms are opened into IMVU the perspective seen by the viewer is determined by a camera set up typically directed at seat01 (it can be pointed at any aspect of a room). In Blender this feature is defined by two nodes; the camera, camera.01.01.root, and its target, camera.01.01.root.Target. Together the they establish the cameras position, orientation and how close or far the camera can be moved to/from whatever the viewer is looking at as they navigate the room, similar to zooming a camera.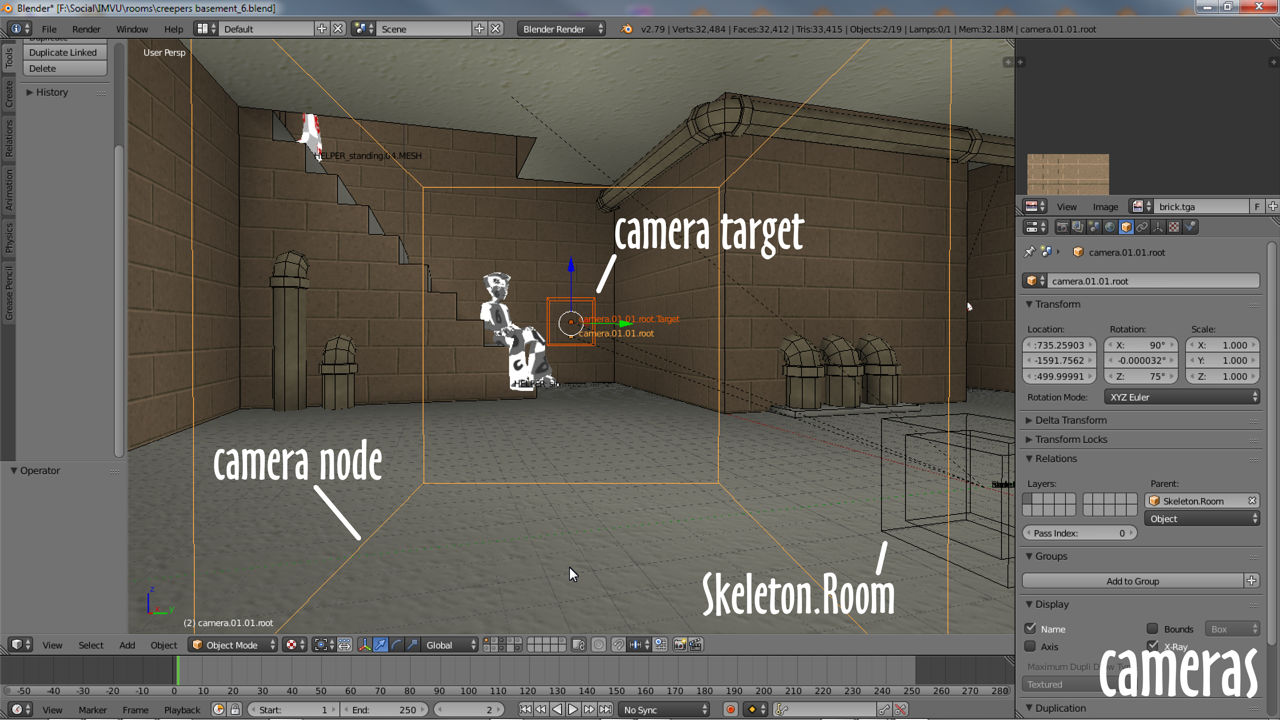 Camera node set up
When manipulating the camera nodes its important they are properly aligned regardless of the distance between them; to work correctly the camera node always points at the viewer, essentially backwards. On the other hand the camera target points away from the viewer forward into the scene. In essence the two nodes align back-to-back, the distance between them, and their rotation relative to the scene, being the only variables that won't break the feature.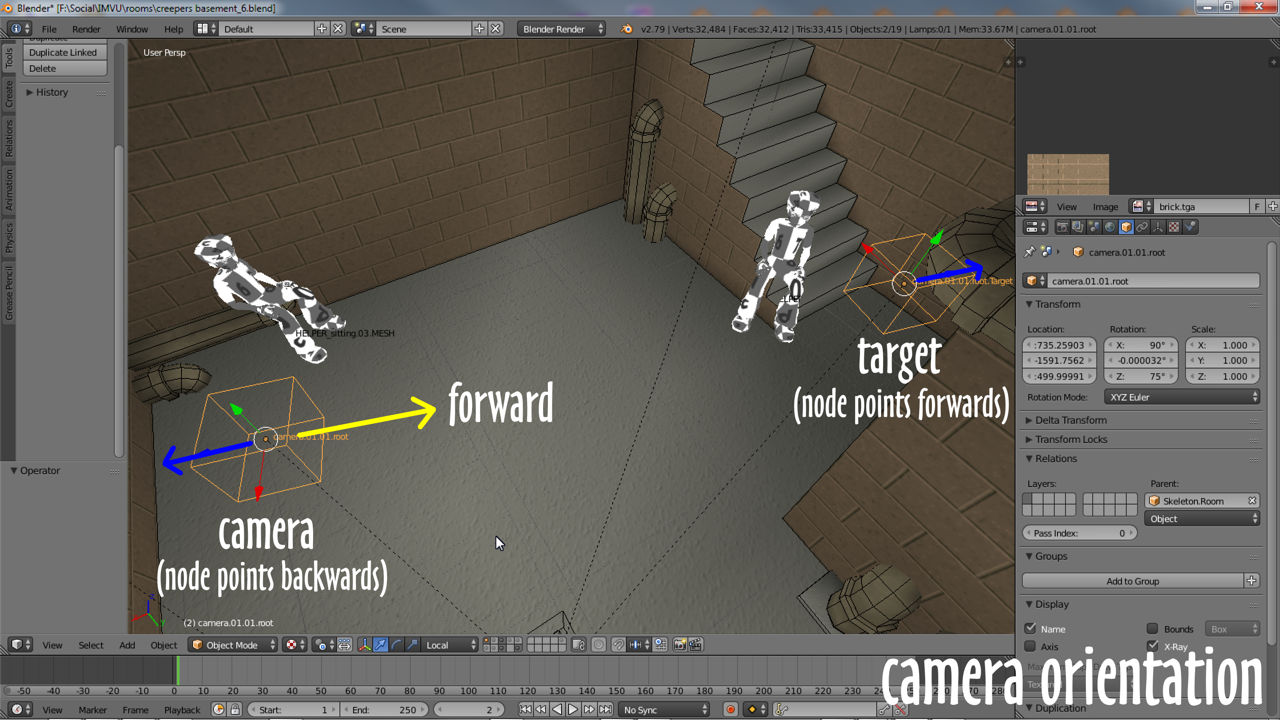 Camera Parent
Once camera.01.01.root and camera.01.01.root.Target are positioned/rotated they must be linked to Skeleton.Room using Parent – Shift+right-click both nodes, Skeleton.Room last, then from the Object menu select Parent » Object, Object (Keep transform).