Introduction
Want to dive in and make your first t-shirt? We know the feeling!
This tutorial will take you through each step of coloring and adding your own design to a t-shirt in Adobe Photoshop, but is easy enough to follow in other programs.
First things first, a lot of meshers on IMVU will provide textures for their mesh. For this tutorial we have collaborated with MeshHome, who submits a lot of pre-textured meshes, making it easy for you to jump right into creating!
On the product page you can see the texture maps are linked. Go ahead and download these to your computer.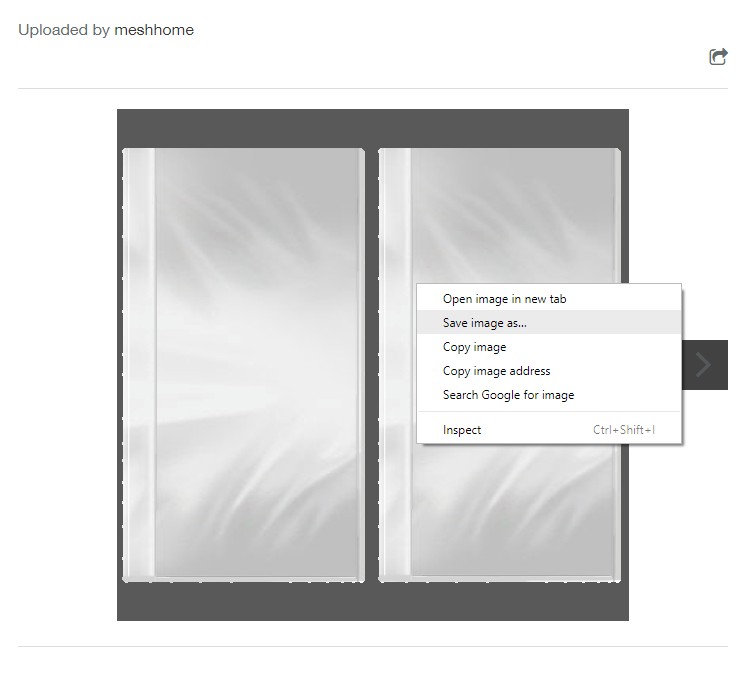 For this top there are 3 texture maps. A front, back and then the sleeves. Make sure you do all the same steps for each part of the texture!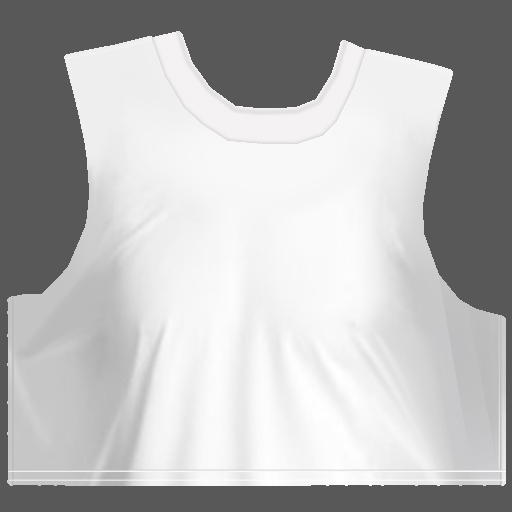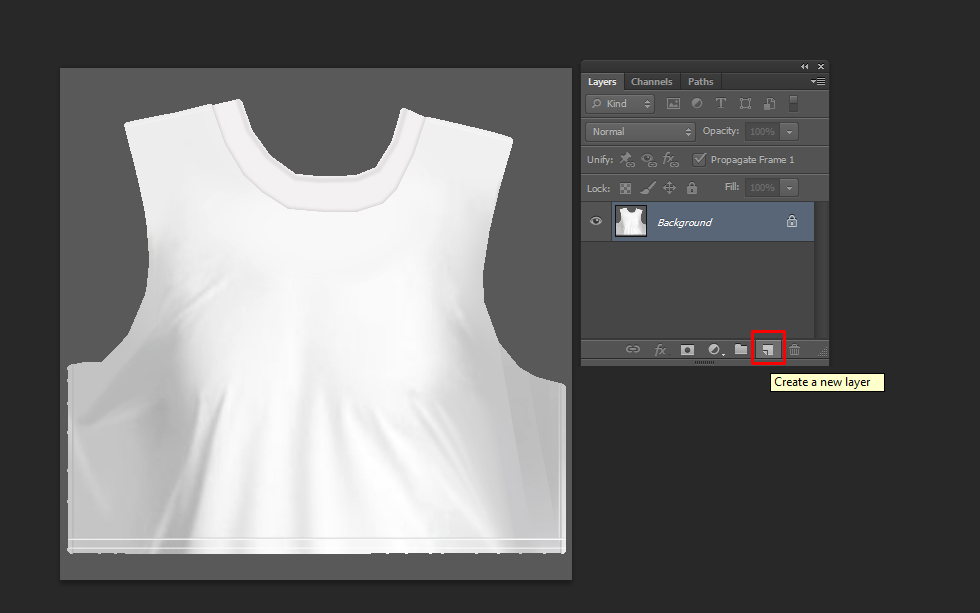 We are going to go with an IMVU purple.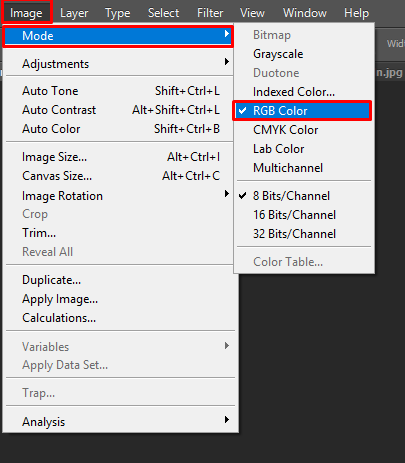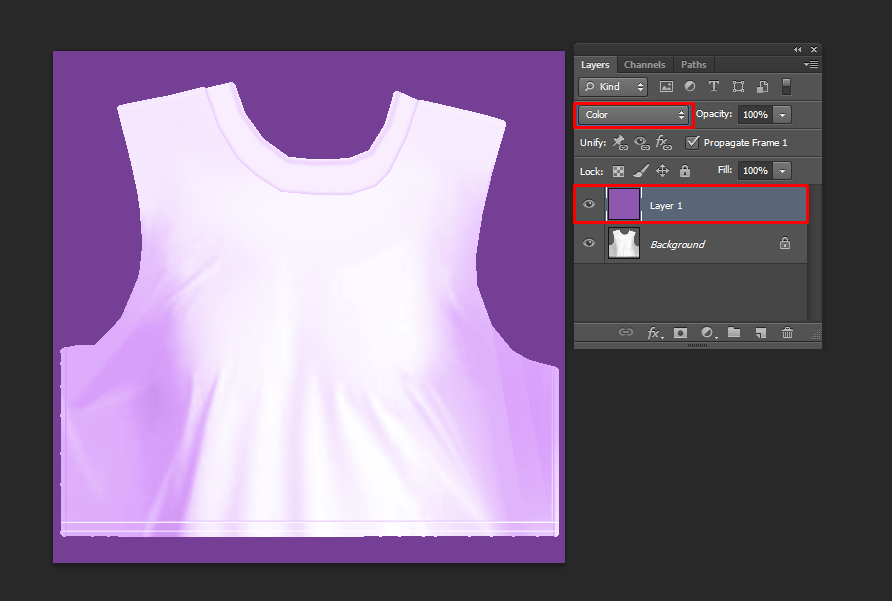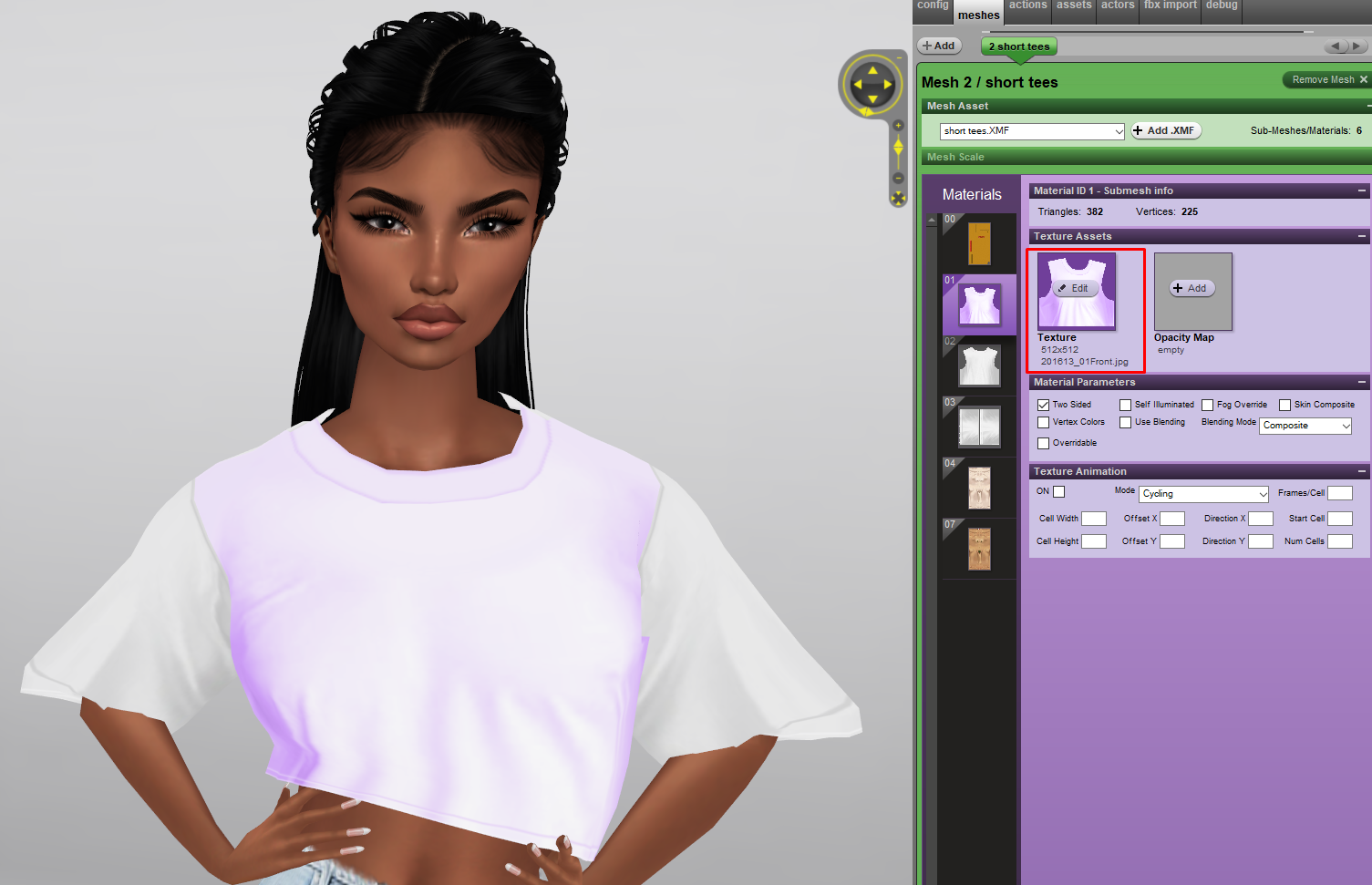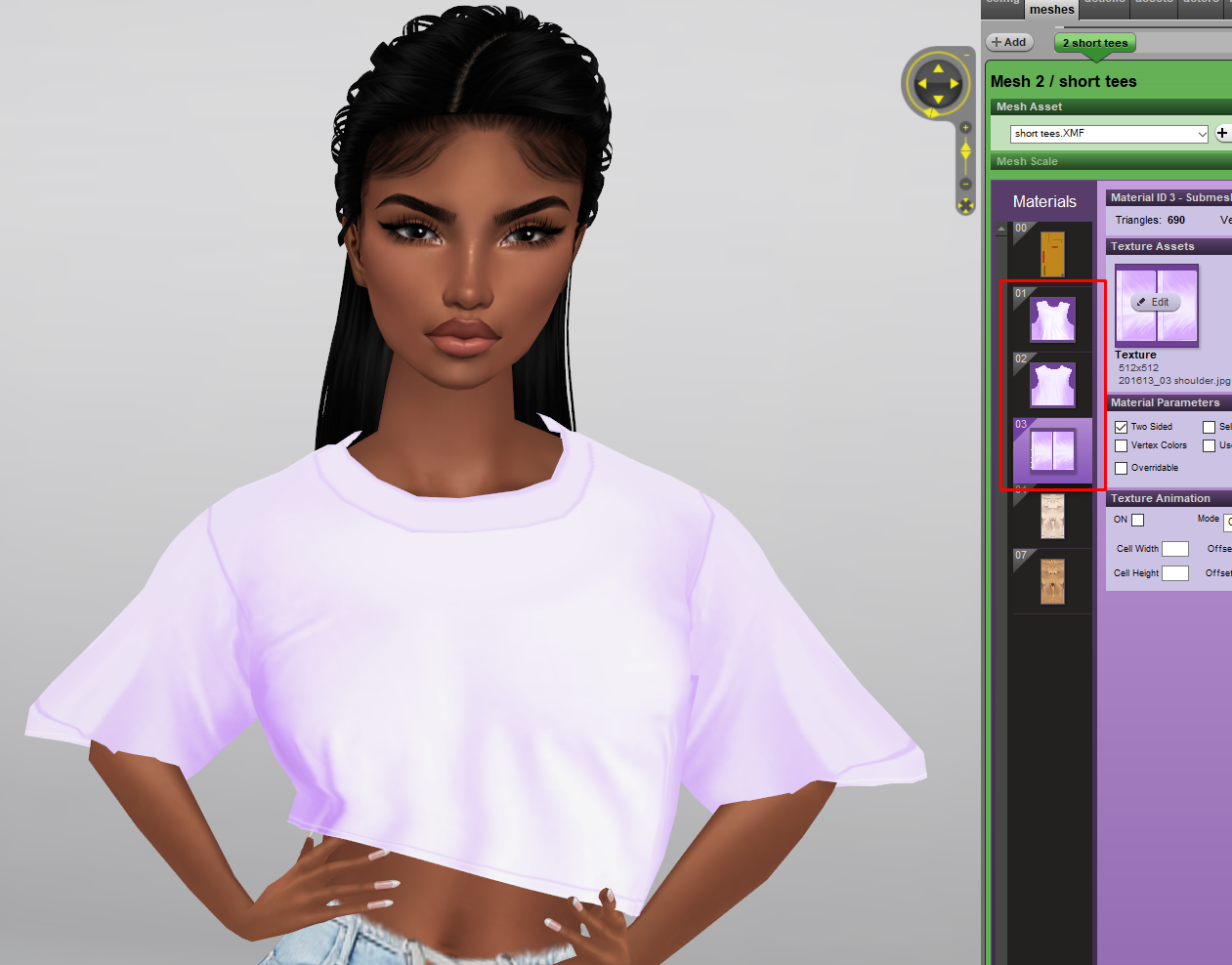 Changing color – more advanced
Another way to change color, which is a little more advanced, is to create a layer from background on your texture. To do this right click on the layer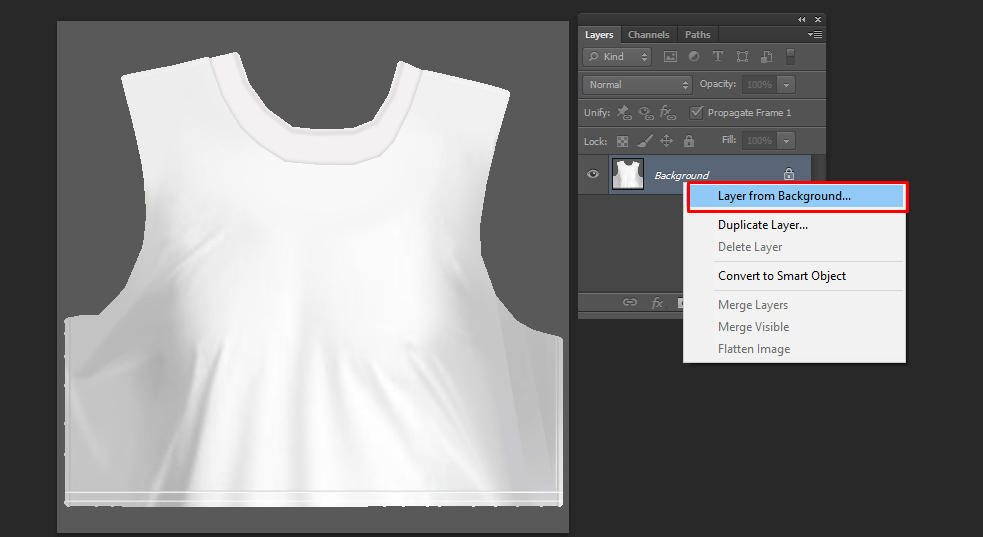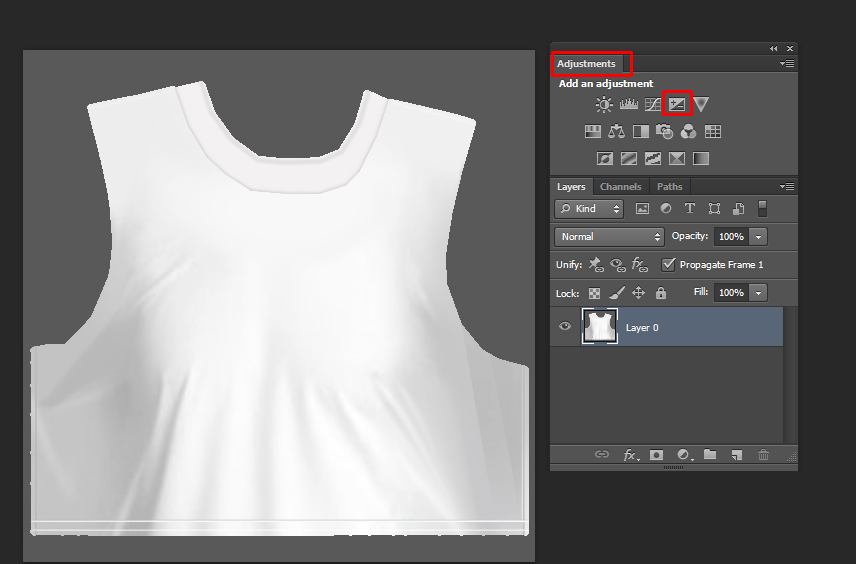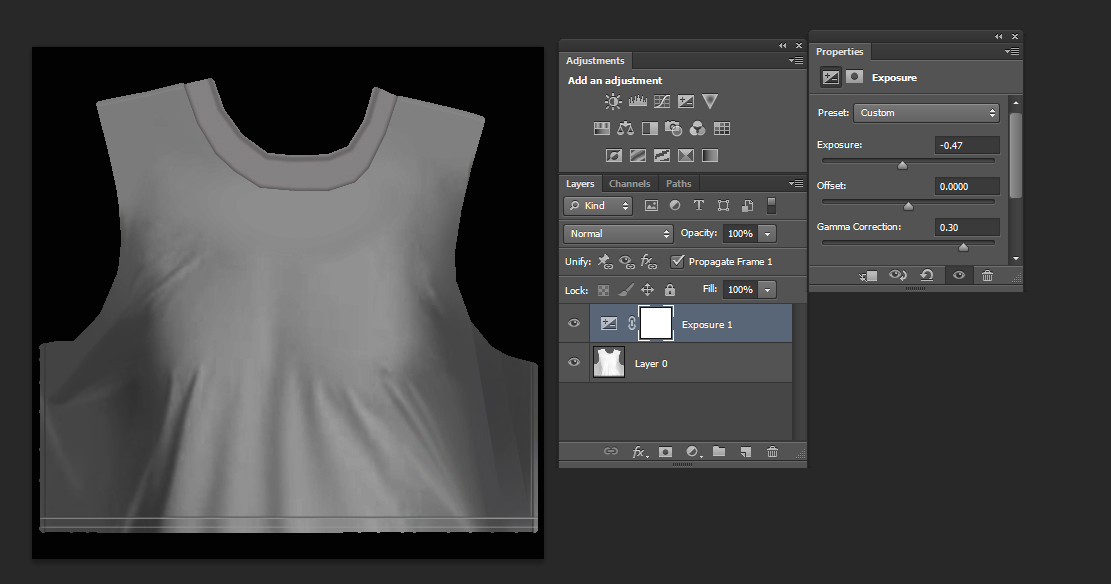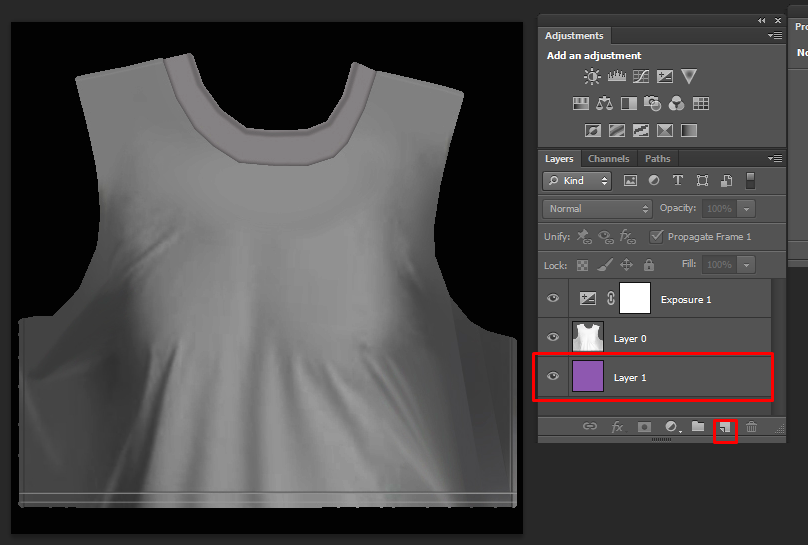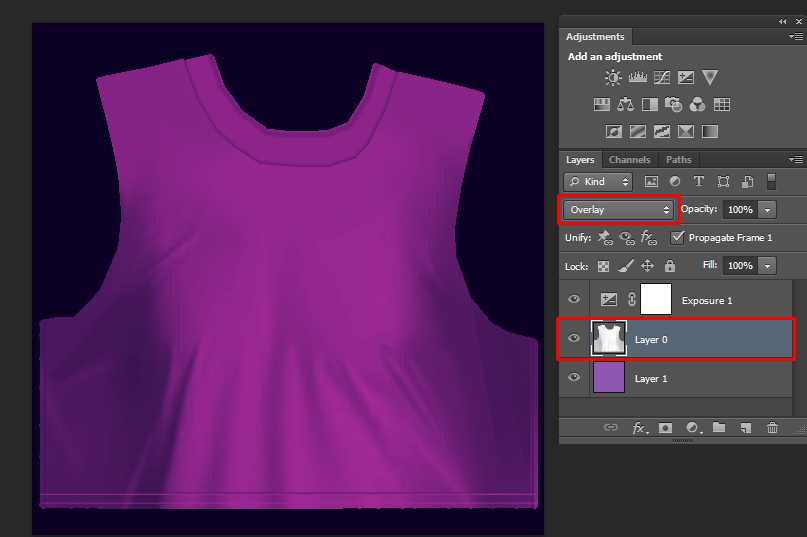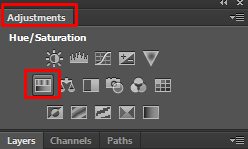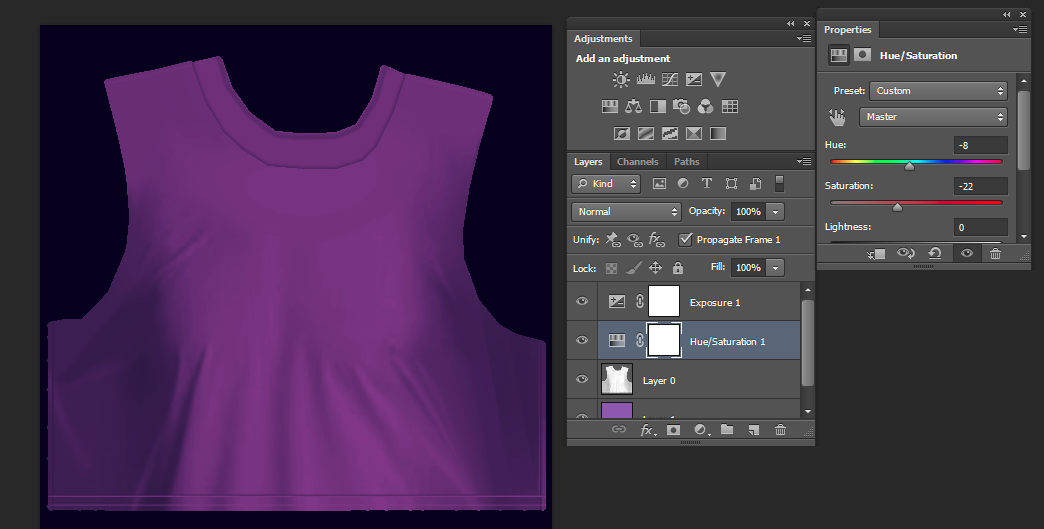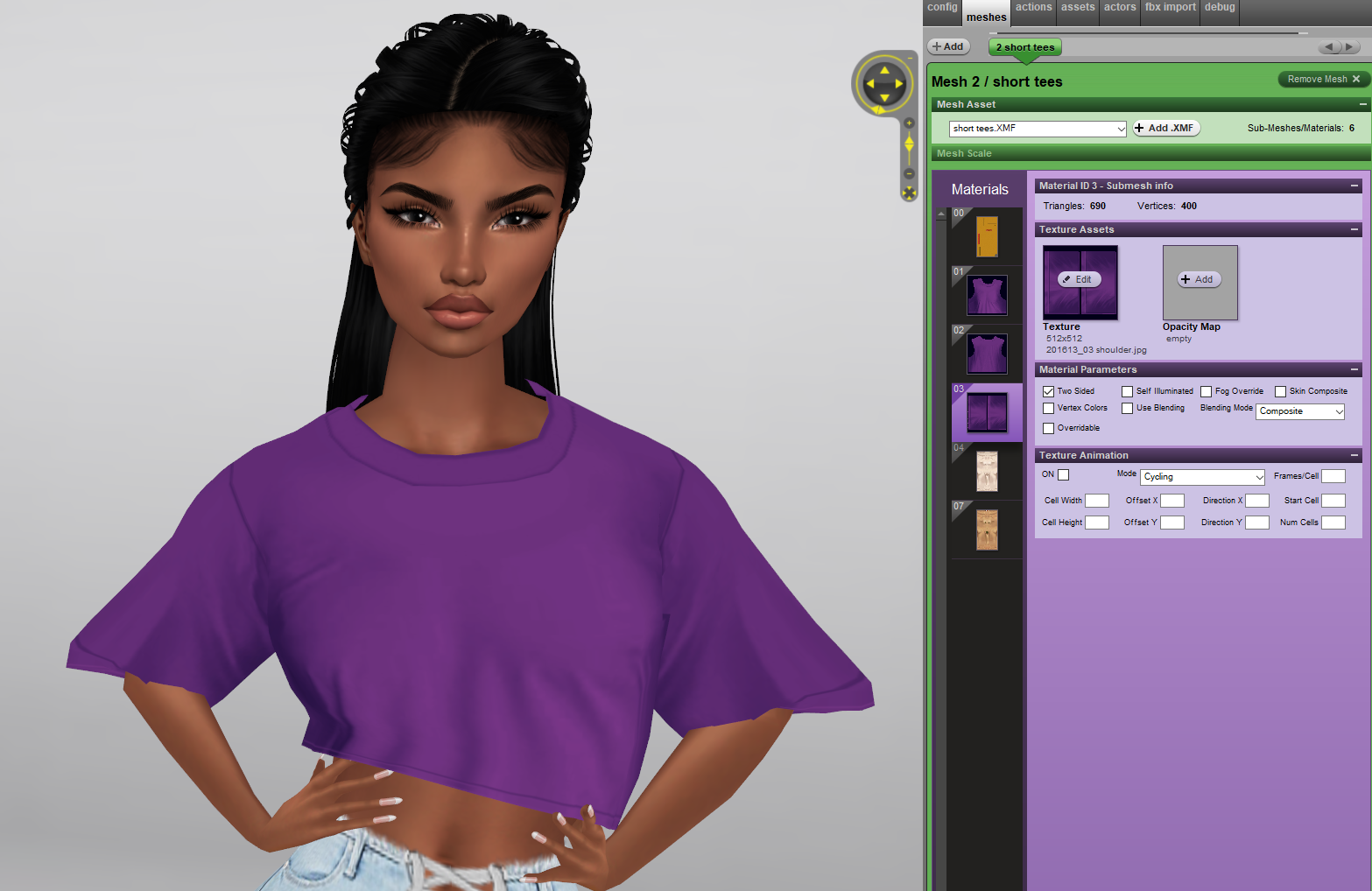 [End of advanced bit]
Adding Designs to your EZ tee
You can add whatever design you want to your tee, including text which is just using the Text tool and placing it where you want it on the shirt.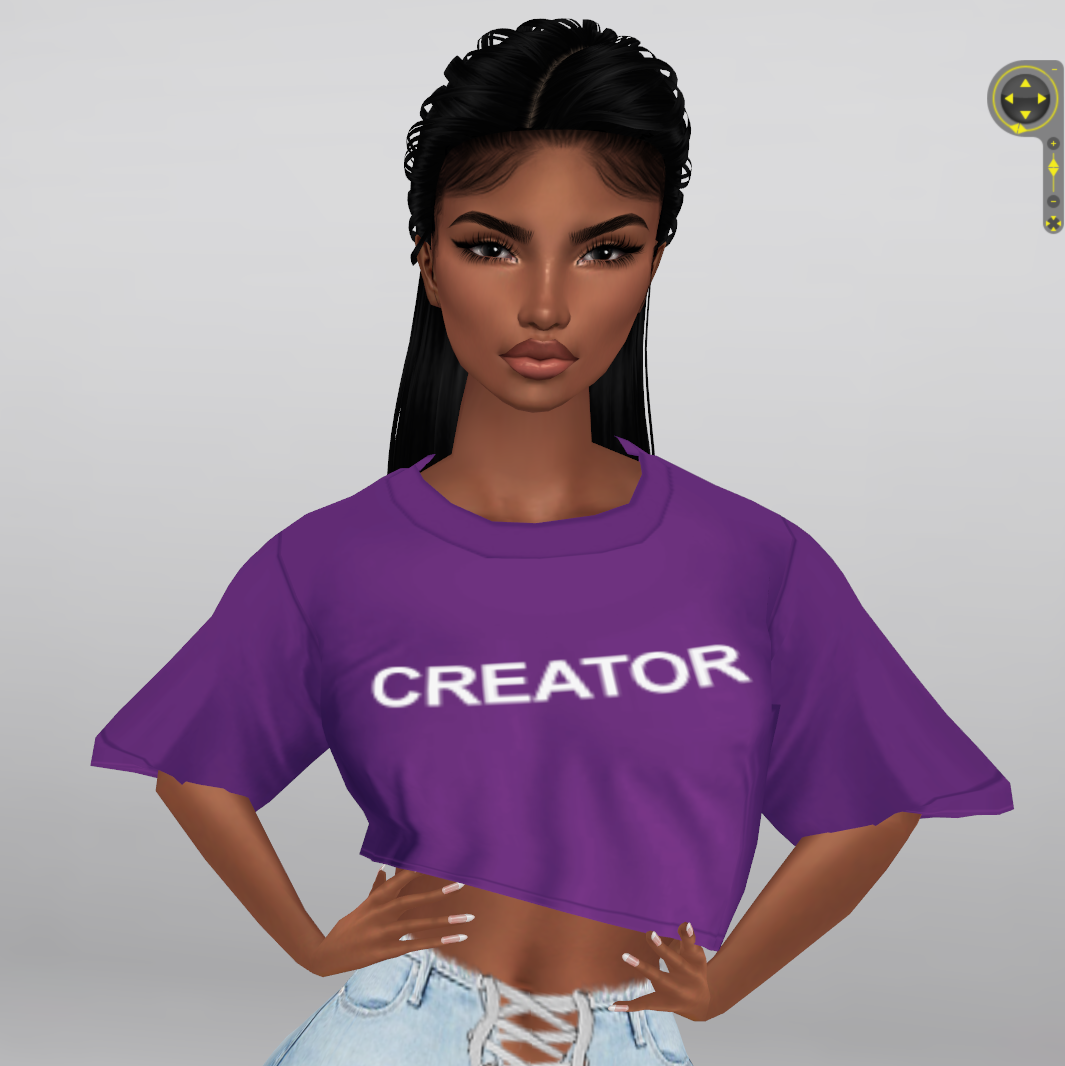 Or you can add an image design! For this tutorial we will use the imvu logo!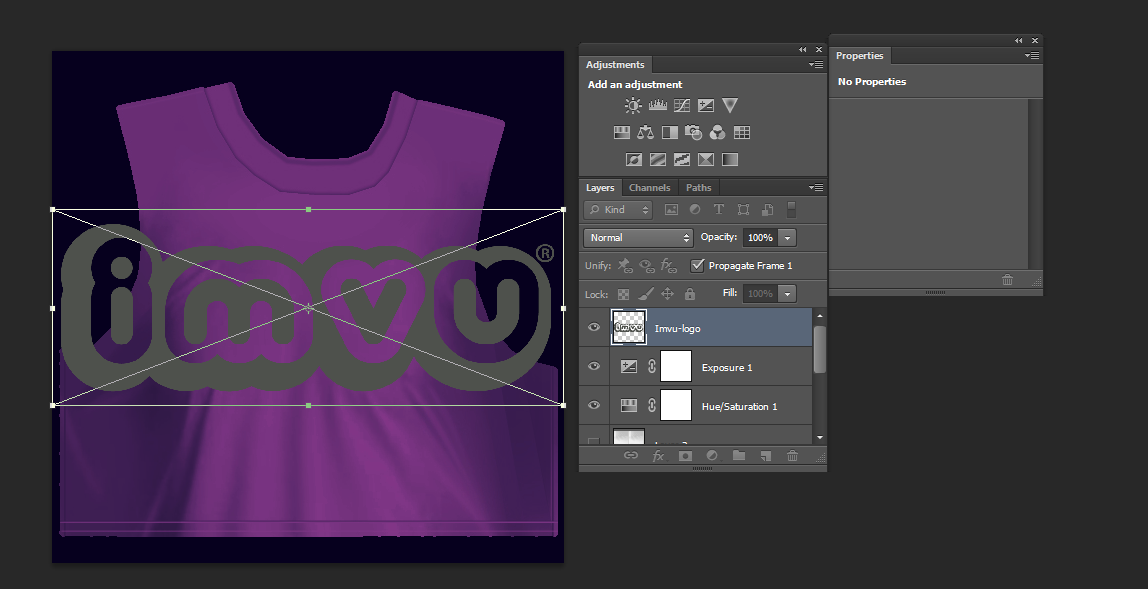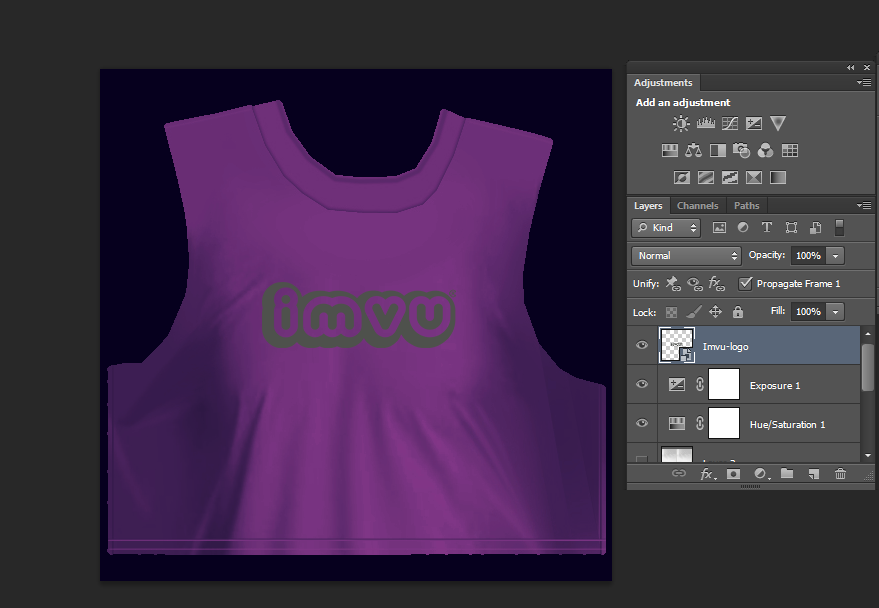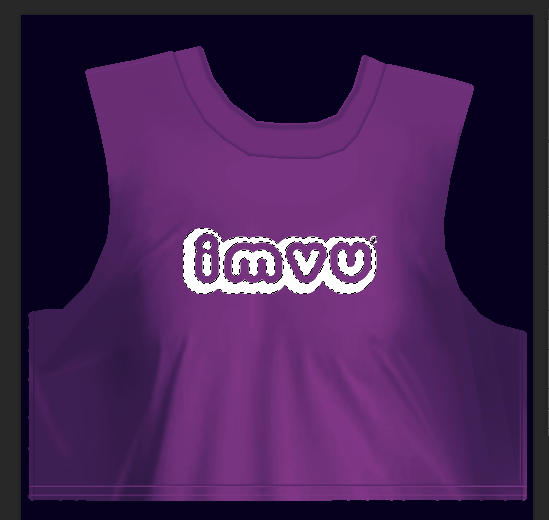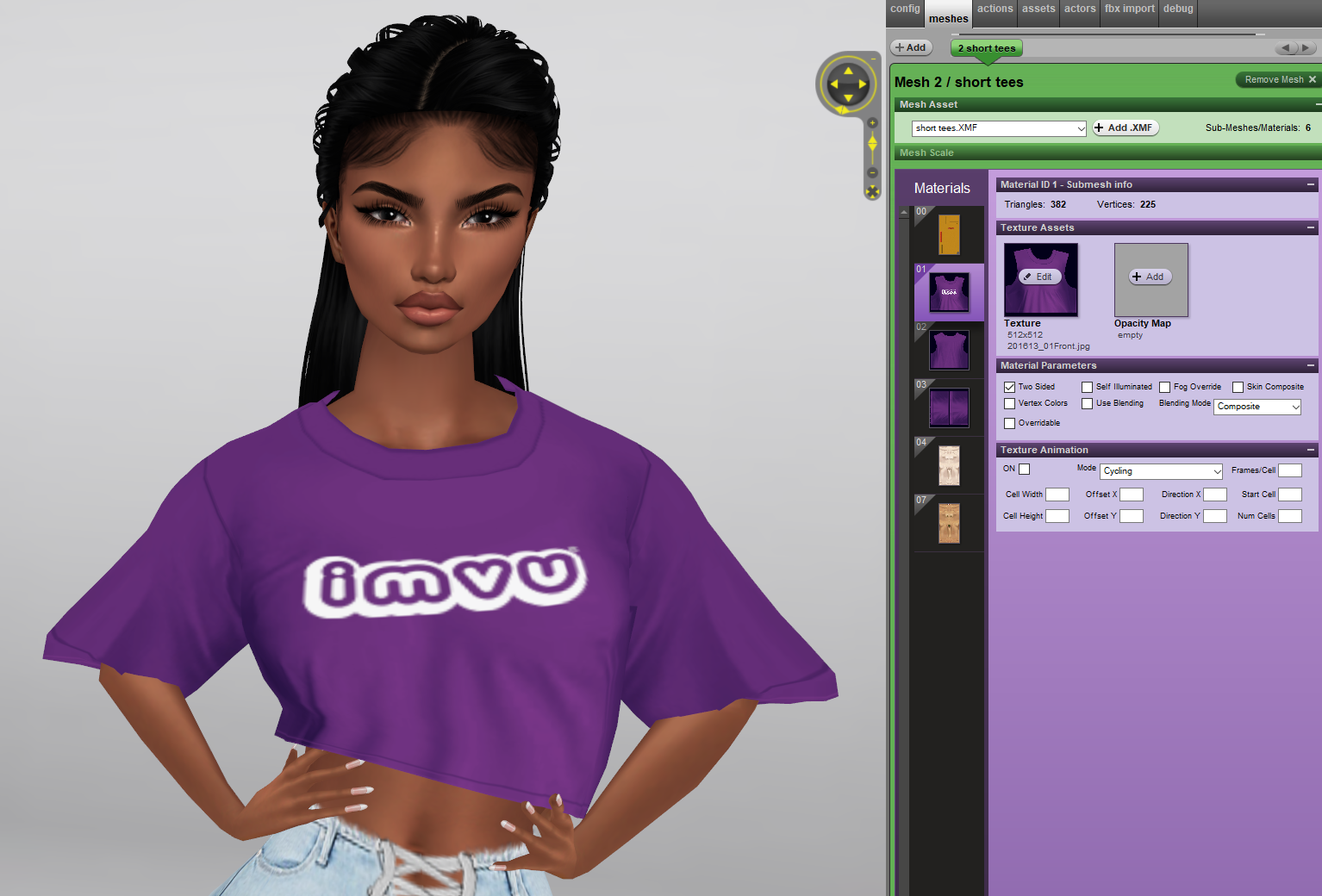 Looking decent… Wanna hear a tip?
IMVU resizes textures, so this 512×512 texture is automatically getting squished down by the client.
To get a higher quality image, resize the texture yourself in photoshop to 512×256.